Amber Distribution Latvia
Amber Distribution Latvia is the No. 1 distribution company in Latvia in terms of volume, revenues, and profit generated. The gross turnover of Amber Distribution Latvia reached 86.4 million euro in 2014.
We were acquired by our parent company SPI Group in 2007, but have been the leading distribution company in Latvia since 1990. Thanks to our experienced and dedicated sales and marketing teams we serve more than 4500 customers selling more than 37 million bottles annually.
The Amber Distribution Latvia portfolio comprises more than 190 international and local beverage brands, and our selection of fine wines includes more than 400 labels from 45 winemakers around the world. We are pleased to be able to offer to our clients such an extensive and qualitative selection.
Despite its small size, the Latvian beverage market is competitive and ambitious. The largest categories here are vodka, sparkling beverages, and brandies where Amber Distribution Latvia holds a strong leadership position. In our position as the lea ing experts in both OFF-trade and ON-trade supply, our biggest challenge is to continue to streamline our operations and discover new ways to grow together with tastes of our customers.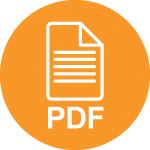 Download catalog (Latvian & Russian)
Low quality, 26Mb | Hi quality, 52Mb